Just got home from work and it's the first intermission. Kings up 1-0. Stay tuned for a live blog of the remaining two periods.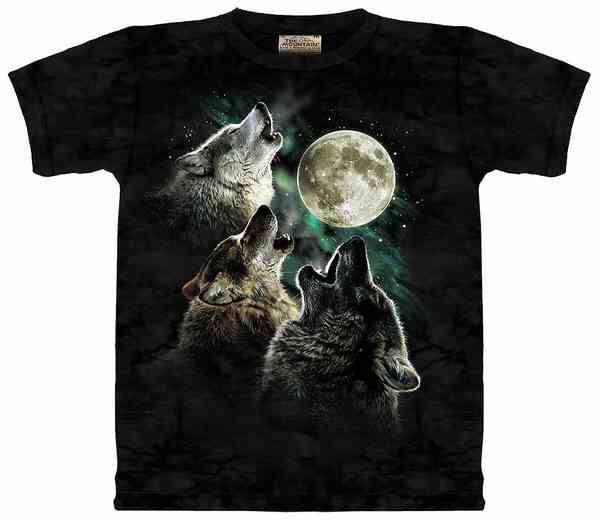 Second Period
20:00 awww....there's
Brad Stuart
!
18:45 - is any team going to take control? uh-oh, Davis Drewiske in the Box.
18:23 - yikes, an f'ing rocket from the blueline by Lidstrom. BTW, how old is that guy??
17:30 - My heart stopped; Bertuzzi hit the post....karmas a bitch isn't it Big Bert?
17:15 - 2-on-1, Doughty all alone
16:42 - Huh, Jason Williams and Justin Williams. That's not confusing at all.
16:26 - crappity crap crap, Wings just tied it. What the...hold on...the Kings get someone kicked out of the faceoff circle and the replacement is
Peter HARROLD
?! Well, of course he's going to lose the faceoff. Great choice guys.
14:24 - this here some messy hockey, but the Wings have had the better chances and are applying more pressure. I think the only shot on goal the Kings have this period was a shorthanded light backhand shot.
12:19 - Greene and O'Donnell are paired on the ice together.
12:05 - eek, Kopitar got checked at the middle of the ice. Nice extended leg, Cleary. Oooooh, is Terry Murray showing emotion? That might be a first.
11:58 - uhh, wtf. Purcell is sitting in the box right now for too many men on the ice. Let's hope this PK can stonewall the Wings.
11:13 - Just as I was thinking, 'wow, Lidstrom and Rafalski on the blueline', Lidstrom took a slap shot that found its way past Quick. This PK needs to improve Stat!
11:00 - Smyth broke out but couldn't bury it.
9:53 - Wings have outshot the Kings 7-3 in this period.
9:06 - the third line finally gets a cycle going in the Wings zone. Fro passed it to Simmonds who was positioned right in front of Osgood, but he couldn't stuff the puck in the net.
7:50 - backhand by Stoll, but it came from too far out and wasn't strong enough to be too menacing.
7:45 - it seems like the 4th line is getting way too many minutes; are Richardson, Harrold, and Lewis really worth this much ice time?
5:16 - omg, another penalty? and in the offensive zone? Oh F*CK, the ref is
Dan Marouelli
!! One of the absolute worst refs in NHL history.
Woah, is the Joe Louis Arena really playing '
Single Ladies
'?
3:30 - Bertuzzi just hit the post AGAIN!
3:13 - full strength and it's still 2-1
2:03 - Kings have been blocking a lot of shots, but they haven't been
1:46 - Ahhhhh, another penalty!! It looked like O'D just laid out a hard hit, but somehow it's a penalty. BS. Total BS. Great sales job Holmstrom. Thanks Marouelli.
0:50 - blocked shots, deflections, the puck is flying all over the place!
0:00 - *sigh* the Kings killed the majority of the penalty. Only 16 seconds remain in the penalty and hopefully that'll be the last penalty they take this game. Being shorthanded has killed their chances of establishing momentum and getting their offensive game going. They only had 1 maybe 2 solid scoring chances this period, which is obviously not going to win them any games, especially against Detroit.
woah, I just found out that blogger has an updated editor...this just made my day. ok, back to hockey.
Third Period
19:38 - back at full-strenght. c'mon Kings, let's get another goal and tie this bitch!
19:01 - Hot Damn, Jack fired the puck from inside the blueline and Osgood definitely ducked.
18:33 - Good Job, Brown, way to draw the penalty!! Power Play!!!!!!!!!!
18:06 - another clear by Detroit...get something started Kings.
17:43 - good cycle on the man advantage is foiled by Detroit
17:13 - Purcell shot is deflected and Zetterberg is able to clear the zone.
16:39 - you have to be kidding me!! ARGH! another penalty against the Kings and that was such BS! Stoll's stick was under the Wings' arm because he was holding it!!! I wonder why I've hated Marouelli all these years.
16:36 - fhldajofea;hrfeawhfnvoea;!!!!!! damnit! Wings goal right off the faceoff. OMG, I'm fuming, I can barely even type this.
12:55 - Lidstrom got his 1,000th point...ok that's pretty cool and I think he's awesome. *sigh* I never want him to retire!
11:53 - Doughty got tripped! It's a Kings [insert ad here] Power Play! Detroit fans are booing....seriously asses? You're team is up by 2 goals and that was a clear cut trip, not some BS pseduo penalty.
11:23 - hey, Smyth....stop taking stupid offensive zone penalties!!! did you really have to slash that guy's stick that hard?? It's Marouelli reffing this game, obviously he's going to call anything that is remotely a penalty.
11:03 - hell yes, another Detroit penalty. Good lord, the whistles are getting in the way of the flow of the game.
10:16 - Doughty, Stoll, Kopitar, and Handzus on the 4-on-3....really? That's an odd combination.
8:03 - Woooot!! Shot by O'D that deflected off Lidstrom!! One goal game, let's go boys!
6:50 - Oh, looks like Williams actually got the goal. Good for him.
5:07 - Another Wings goal...that was an ugly series of events by the Kings. How in the world did no King get a stick on it before Maltby was able to fire it from the slot?
4:45 -eek, Kings have an awful record in Detroit in the past 10 games: 1-6-3
3:14 - *tear* another Kings penalty....the sad face has overcome me.
2:13 - Stoll tried to break out and Rafalski "held" him enough to cause Marouelli to call another phantom penalty. Kings power play? I'll take it. But first, some 4-on-4 play where neither team will have completely control the play, which will lead to another failed Kings power play. *sigh* is this game over yet?
1:00 - Quick starts for the bench...
0:05 - Rafalski came out of the box right when Detroit cleared the zone enabling him to have an easy peasy empty net goal.
This game was far from thrilling. A penalty filled game cut into the game's momentum and neither team really had control of the game. Detroit made the most of their power plays and offensive zone faceoffs, which were really the crucial points that secured them the win. The Kings couldn't get anything started on their power plays and, despite being awesome in the faceoff circle last season, did not win important faceoffs tonight, two of which led to goals.
The Kings have a couple days to rest and regroup before they take on the Columbus Blue Jackets on Saturday. Hopefully they'll have a better outing and start another winning streak.